Meet Our Doctors & Team
Take a couple of minutes to meet and get acquainted with the caring and compassionate team at Compassionate Dental Care in Lake in the Hills & Naperville by reading each of their biographies. You'll learn a little bit about our doctors and team members, including their education, work experience, and professional associations. Then you'll see why we are such a good fit for your needs. We truly look forward to meeting you and having the opportunity to serve you, as well as your family!
Timothy Stirneman, DDS
IL Dental License #: 019022088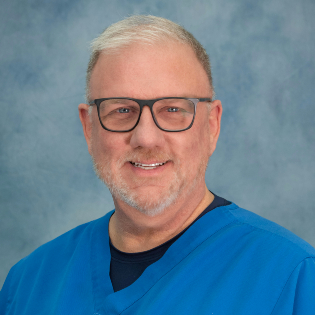 An award-winning sleep dentist recognized both nationally and across the Chicago area, Dr. Stirneman has also been voted for several patient choice awards, including Practice of the Year. He has also been featured on numerous television programs, radio, and print publications, including the Wall Street Journal, Chicago Sun Times, NBC News, ABC News, and WGN-TV.
Dr. Stirneman passion is improving lives by treating sleep apnea. A lifelong Chicago Cubs fan, Dr, Stirneman has three grown children: Kenny, Katie, and Kurtis.
Khadija Sulemanjee, DMD
IL Dental License #: 019032091
Dr. Sulemanjee is a recent addition to Compassionate Dental Care, bringing with her several years of experience in the dental field. Her love for dentistry comes from her desire to help her patients feel comfortable and confident in their smiles while improving their overall oral health. She has a passion for interacting with people and enjoys learning about their unique stories, which she uses to provide the most personalized care possible.
Dr. Sulemanjee earned her Doctor of Dental Medicine (DMD) from the University of Illinois at Chicago in 2019. She is a member of several professional organizations, including the American Dental Association (ADA), the American Academy of Clear Aligners (AACA), the Chicago Dental Society (CDS), and the Academy of Straight Wire & Functional Orthodontics (ASWFO).
In addition to her formal education and professional affiliations, Dr. Sulemanjee is committed to continuing her education. She has attended classes on dental implants, Invisalign®, oral-conscious sedation, and C-Ortho.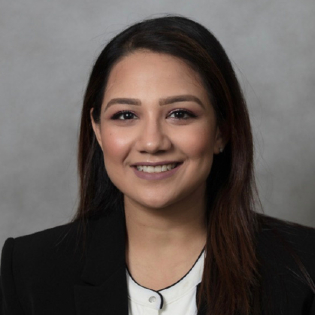 When she is not practicing dentistry, Dr. Sulemanjee enjoys spending time with her family. She is a wife and a mother of two children. She loves trying new foods and exploring different cultures while traveling. Dr. Sulemanjee is also an avid reader and has a creative side, which she expresses through painting and sketching as a hobby.
"Whatever you are, be a good one." Abraham Lincoln
Meet Our Team
Compassionate Dental Care is able to provide the highest quality care thanks to an incredible team of dedicated, friendly, and knowledgeable individuals. Whether it is our hygienists or assistants, office managers or administrators, each team member helps our practice run smoothly and works with a shared commitment to our patient's oral health, comfort, and overall well-being. Take a few minutes to meet the team at Compassionate Dental Care.